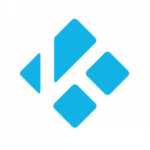 The growth of Kodi is exponential. The application is used a front end UI for most of the player that is available in the market.Since the Kodi platform is open source the developer is very much interested in contributing their support to the most used application for the entertainment purpose.
Kodi is also platform independent, as the App is available in all major platforms such Windows, Mac, Linux based system and in portable segment it is available in Android and iOS.
The important thing that makes Kodi famous among users is that it supports many plugins to customize it based on our needs.
Features of Kodi:
You can use Kodi to watch all kind of Movies and TV shows in different formats.

Kodi streams and plays Ultra HD videos such 4K videos at ease, there is no lag and

performance related issues in it.

You can install numerous add-on from different developer to customize the Kodi app.

These add-ons provide free content on the platform and also allows you to download Tv shows, movie and etc.

Kodi also allows you to record and play the TV shows from the Live TV option. That is you can stream the contents from Live TV via add-ons then record it for future viewing.
How to Install Kodi in Ubuntu?
Kodi is available in Ubuntu platform and the majority of the version will work we well.

You can install Kodi on the Ubuntu system via ppa.

Open the terminal in the system, by pressing ALT + CTRL + T.

Now type, sudo add-apt-repository ppa:team- xbmc/ppa.

If you have Admin access,

 

enter the password to continue.

The package will be downloaded into the system, now type sudo apt update and hit enter.

To finish the final process, you can click on, sudo apt install Kodi.
Kodi has just released v18 (Leia). Previous v17 is also available to download.
Popular Kodi addons: