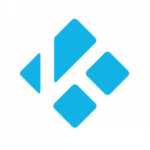 VPN is the nothing but the virtual router that transfers the request from the user to the server and then forward that request to the original site and gets the response from them and gives it to you.
VPN is used to hide the anonymity of user self when hiding on the internet and staying away from various tracking groups.  VPN is also used to unblock content in places where there are many restrictions on the open and free internet. VPN acts an intermediary party that enables the freedom of the internet.
Here we have compiled a list of Free VPN for accessing the Kodi platform.
Top 3 Free VPN for Kodi
Since accessing Kodi is a little tedious in many countries so, you need to bypass some restrictions in order to get the things done. The compiled list consists of Free VPN but these things come with a catch on bandwidth and slow speed restrictions.
1) HotSpot Shield
  It is one the most used VPN service around the world and it is available on all major platforms such as Windows, Android, and iOS platform. You can get a decent amount of speed in accessing the sites on it.
You are restricted to a daily cap of 750 MB of data and will get to upgrade if you need to access beyond that.
2) TunnelBear:
  TunnelBear is the best one on the list which is growing day by day with new user onboard. It also has a great user experience. The apps are available on all platforms and you can connect up to 5 devices under the account. But total usage is marked up to 500 MB per day. Usage of P2P is strictly not allowed.
3) Hide.me
Hide.me is final providers in the list and it has servers in three countries and a usage of 2 GB per month basis. It can good for running on a mobile device but not suitable for PC due to low bandwidth.
If you wish to hide the details in the online world. You can opt for the best VPN in the paid platform.
Access Kodi via Mac, Nintendo Wii, Ubuntu and more platforms.