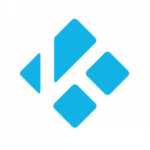 Kodi is one of the best media player apps ever. It is developed by XBMC Foundation. Kodi was known as Xbox Media Player but it all changed in 2014 when the foundation named it Kodi has been dominating the media streaming market ever since, now you can use it on any of the leading operating systems and on almost all the devices. Kodi allows you to stream all kinds of media content such as movies, videos, audio, and lets you allow to store that content. Kodi can be used on many devices such as your TV, laptop, tablet, phone and many others. Kodi has a variety of Addon such as Netflix, TheVideo.me, and Genesis which you can download and use to get the best experience you can have, but beware as there are some Addons which are provided by third party. Kodi has no limitations, so your streaming experience on Kodi is smooth, as there as some flaws but there are Addons which will help you make your experience better
Plex is a media player system which helps you to stay organised so you have all your data stored the way you want it to be. Plex addon helps you store your movies, TV shows, pictures, home made videos and all the kinds of media there is on your device. Whatever media related data you have Plex helps you store is in a particular manner which is most convenient for you to access so there is no hassle and you have a better experience. Kodi has added a Plex Addon which allows the Kodi user to manage all their data in a prompt manner which gives the user the best experience altogether.
Install Plex Addon on Kodi
First you need to have a Plex account.

Open Kodi and go to Addons.

There is a 'Open Package' icon on the top left corner and click install from repository.

Tap on Video Addons and select Plex and launch.

Finally go to the Plex official website and link your Plex account with Kodi.
Also read Kodi on PS4 and Nintendo Wii.