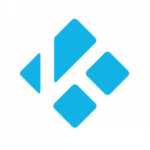 PS4 is a great gaming console with offers very good platform for gaming and video experience. You can connect with a big screen and watch ultra HD video that coming from different sources.
Then Kodi is an open media center platform for getting Movies and TV shows in the system. It is currently used by millions of user around the world for the stable performance and feature-rich interface.
As you know, Kodi is not directly available on the PS4 platform, so we will need to get a workaround to get the app running the PS4.  This can be done with the help of an app called Plex. It is similar to that of Kodi which allows you to play ultra HD video on the TV screen.
Now connect the PS4 console to the TV and connect with a stable internet connection.

You will find the popular bar at the top and click on it and then scroll down the list.

Then in the list, you will find the application called Plex. Now click on the Plex app and install it on the console.

After installation is complete, you need to login to the app, if you don't have one you can easily sign up for a new account.

After sign up, you need to connect a mobile device to the player.

You can use your Android device, up installing the Plex app from the Google play store.

Log in to the same account as that of the Plex on PS4. You need to enter the code which is displayed on the Android device to the PS4.

Then, go to the System => Setting and you will need to enable three option that is Show Camera Roll, Advertise as Server and Network Discovery.

Once all these are marked, you can easily stream the movie and Kodi videos from the mobile device to the PS4 connected TV.
Use Free VPN to run Kodi on restricted regions. Supported on Nintendo Wii, Ubuntu and Mac.