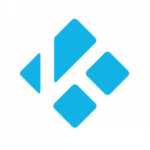 Netflix is one of the most famous and lavishly used entertainment application which allows the user to stream videos and much more. Anyway Netflix doesn't need an introduction as we all know what it is, but recently Kodi has dedicated an addon for its users to access netflix and it's known as "NetflixMBC" so the users can now stream on netflix using Kodi. This addon helps you to stream all the videos, movies, TV shows and whatnot. NetflixMBC is very user friendly and anyone can use and navigate videos easily with minimal instructions.
Kodi is one of the most popular media center as it allows someone to access all the videos, movies, audio, podcasts, and videos from the internet and it is available for most of the devices. There are several skins and themes for users to install, users can also create their own skin as per their choice and this is not all, user can also share their skin and even create their own themed package called a 'build'. There are also web interface addons for Kodi. There is a 'My Programs' section on Kodi which usually functions as an application launcher for third party such as computer games and video game emulators.
Install Netflix Addon on Kodi
The following steps mentioned will help you download the Netflix Addon on Kodi.
Install Kodi for your device – Android, iOS, Chromecast.

Once Kodi is installed launch application and Download alelec repository.

Open Kodi homescreen and go to Addons.

On the top left there is an icon "Package Installer" then select install from zip file.

Wait for the download then unzip alelec repository .zip file.

Go back to the Addons menu then open Install from repository > alelec Kodi repo > Video Addons.

Install NetflixMBC which is the Netflix Addon.

Fill your username and password details for the Netflix on Kodi and start streaming.
More articles: