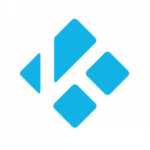 Kodi is feature rich streaming media app for the latest generation device, Kodi supports almost all the available video and audio format that is out on the internet. Thus, making Kodi an ultimate choice for streaming and playing back videos from the internet.
So, whenever you are try to watch a TV show or movie on the internet, you either end up with a page with seven to eight "Watch Now" or "Download Now" button and all this are either a Ads and pages links that keeps redirecting. It's an issue faced all the users you are out on the internet. So Kodi comes here to solve this issue.
Kodi is a standalone application to play TV shows, Live TV, and music in it. Kodi is open source and hence it is built every day and now, so you will get the new features added and bug fixed each day.
Samsung Smart TV includes the wide range of TV from Samsung, that is run on Tizen OS. It is built Samsung to support the functioning of the TV and have only Samsung only features in it.
Download Kodi on Samsung Smart TV
Since Kodi is not available on the Tizen OS, it's kind of blocker to directly get the App on the TV.

So we need to do something to bring the app to the Smart TV. 

The best option is to stream the content from the Android device and watch it on the TV.

Go to the Kodi APK download page.

Download the APK file on the device and begin the Kodi app installation.

Once you have installed the app on the device, you can use connect to the same network and stream the videos via Chromecast into the big screen.

Few other alternatives are using an Android Stick and installing the app directly on the device.
More articles –