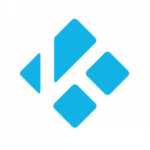 Kodi is famous platform and online streaming application that hosts a lot of add-ons and paves way for the user to get unlimited entertainment for totally zero cost.
Since it's an open source platform and is evolving day by day, the application is quite filled with few bugs that cause an issue on extensive use. Here we will guide a way to recover from this issue and seamlessly watch video on the app.
How to Fix Kodi App?
One of the most common bugs that are faced by the Kodi user is a sudden crash of the app, in the middle of video playback. This issue is faced by almost due to the build that the app is running. In order to recover from this kind of bug is to use the latest version of the app. Whenever there is an update pushed by the community , you can update it to the current version and stay away from bugs.
You can go to Setting => System info to update the app to the latest version.
Next known bug from the Kodi occupies a lot of memory on the device. This a very common issue that is in the streaming application. It mostly happens because the Kodi add-ons get a ton of data each time and then keep those in the cache. Also sometimes the streamed content will also be cached in the system
In order to get rid of these cache issue, we can take two steps. You can either clear the data in each repo. Click on Setting => Add-ons, choose the Repo which you want to clean. Now you will have maintenance tools, in the list choose Clear cache.
Next, if you have any unused add-on, you can uninstall the add-on form the Setting and then go to File manager and then select the repo and completely remove it from the system.
If all these don't solve, you can do factory reset for the app.
More Kodi articles: