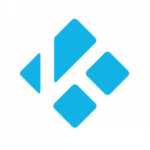 Finally, the World Cup has reached in its final week and millions of people have tuned in to watch the World Cup. Many people have chosen Kodi over television to watch their favourite teams fighting for the trophy. Luckily, Kodi has a few add-ons which will allow its users to watch the World Cup for free.
How to watch the World Cup on Kodi?
FIFA World Cup 2018 is so popular that it has been broadcasted by a number of satellite channels. As a result, it is available in multiple online streaming websites. But the Kodi users are in an advantage because they can watch FIFA World Cup 2018 easily with the help of iPlayer WWW add-on. Apart from the FIFA World Cup 2018, you can also enjoy other sports in this add-ons like Rugby, Boxing and F1.
Officially, BBC is the official broadcaster of this year World Cup and ITV shares half the rights of it. If you are planning to watch the FIFA World Cup in 2018, the best option with you is iPlayer WWW. The add-on is legal and can be used for free. However, only the people residing in the United Kingdoms will e available to utilize the services of iPlayer WWW.
In FIFA 2018, the fight for third place is between Belgium and England and the final round will be played between France and Croatia on 15 July 2018. Tune in to the iPlayer WWW in Kodi for watching the finals of World Cup 2018.