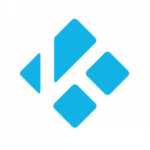 A District Court has made it clear that Kiwis are pursuing illegal activities by using preloaded Kodi boxes. The preloaded Kodi boxes enable the users to watch live sports and other television serials for free of cost. According to aa source, a large majority of population of New Zealand has brought the device at a price above 70 dollar.
Melodie Robinson, Sky spokesman said that there was hardly any intention to prosecute the people who are using this devices. The company didn't want to appear as if they are going after the little people but still this fact which cannot be ignored is that they want to play fair. The The company has said that it won't go after individuals, in fact it will focus on education.
The main concerns here are the Android media players which contain inbuilt software that navigate the website to another pirated program from where the copyright issues arises.
Previously, Sky TV has not taken any legal actions towards the owners who have sold the preloaded Kodi box. However, 2 distributors was sued by them for the same. The recent judgement by the District Court was in favour of Sky TV. It was clearly said that it was the violation of the copyright act when the distributors sold the Kodi boxes with free install addons which allows users to access the copyright content.